FireFly! is a 5 piece band with lead vocals, lead guitar, bass guitar, drums, keyboards. And most of us do backing vocals as well.
Lead Vocals
Rosanna Colcough – Vocals
Rosanna is a singer, actress, teacher and sometimes dabbles in comedy. She won a talent show in the West End judged by Elaine Paige, one of the original Cats. Meow!
She sessions sings across the South East and performs at festivals and events.
Rosanna has some meaty and strong vocals to offer but can chill you out with her soft tones if you want a slowy on the dance floor with your loved one. Whatever your desires, she will full fill them. She really likes cheese and grapes.
Nicola Henderson – Vocals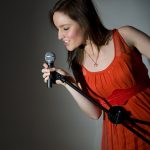 Our very own diva. Nic has a voice which is both soulful and powerfully expressive. Nicola graduated in Drama and Theatre Arts at Birmingham University. A massive fan of musical theatre, Nic is no stranger to the theatrical stage and has performed in lead roles in productions including Trojan Woman and Titanic and has performed songs from Smokey Joe's Café, Les Miserables, Miss Saigon, Martin Guerre, The Phantom of the Opera and many more.
Nic performed in The Witches Of Eastwick (Jennifer) at the Churchill Theatre, Bromley most recently. Like all good divas, Nic performs best when treated to a bottle of champagne and a bed of roses!
Lead Guitar
Keir Moore – Guitar
All lead guitarists need a cool nickname and Keir is no exception. Special K gets his name because he's. . .  special. Our lead guitarist and backing vocalist, Keir studied guitar at Academy of Contemporary Music, Guildford – and is now a full-time musician performing live and working as a session musician. Keir teaches guitar at several schools around the South London area.
Lewis Turner – Guitar
Lewis likes to make his guitar growl like a Rottweiler and then sing like a bird (According to Guitar Jar magazine anyway!!). Aside from playing Banjo, Mandolin, Ukulele, Bazooka, and Kalimba, he's performed electric guitar in many styles including London's West End and Touring shows such as; The Lion King, Mamma Mia, The Last Tango, Jersey Boys, Jackie The Musical, Exposure, Beyond The Fence, Adrian Mole, WAGGS, Momentous Musicals, The Addams Family (UK Premier), Hackney Empire Variety Show, Legally Blonde, Fame, Hairspray, Grease, The Wedding Singer… so pretty much all of them really!
Lewis has recorded sessions with the likes of Gareth Gates, John Owen Jones, Asher D (So Solid Crew), Jon Lee (S Club), Jay Norton (The Voice), Hashall (Sony artist), Leona James, Alan Davies (Hawkwind), Fiona Cully and Rachel Button (Nashville recording artists), to name a few.
Drums
Chris Persiva – Drums
Chris graduated with a degree in Drama and Performance studies, and studied drumming at the London Centre of Contemporary Music.  A singer, songwriter and guitarist, Chris is a full-time musician both teaching and in demand performing and recording in several bands in the South London area.
Bass
Andy Hodge
Andy, the man with the groove, has been playing bass for over 25 years. His first professional gig was at a strip club in Soho. However, all good things must come to an end, and Andy became a regular player with many professional bands in and around London. As well as teaching bass at all levels, Andy is a serious rocker at heart and was most recently found in the wings of London's West End Dominion Theatre "We Will Rock You" show, where he was dep for Bass player Neil Murray (Whitesnake).
Andy's newest project is his own band which can be found frequenting many festivals around the UK. He spends time in his studio writing material for this band, and also for commercial music libraries.
Giacomo Occhipinti – Bass
Giacomo's been a gigging professional musician and teacher since the year 2000. Born in Italy, he joined the teaching faculty at the prestigious Lizard Academy, straight after graduation from his Bass diploma there. He's an established teacher and performer in London since moving here in 2005, obtaining a BA in Jazz from Middlesex University and a PGCE from the University of Greenwich.
Apart from being a thoroughly good bloke, Giacomo's live credits include international artists like Candi Staton, The Supremes, Jack Ashford's Funk Brothers of Motown, Brenda Holloway, Thelma Houston, Chris Clarke, and Mable John. Other credits include Erika (formerly iMMa), Atlantic Soul Orchestra, PUSH!, Crowd Company, and working with producers like Dan Swift (Snow Patrol, Aqualung) and Mark Crew (Bastille, Taylor Swift) and recording with Mark Richardson (Skunk Anansie, Feeder).
Keyboards
Philip Hatch – Keyboards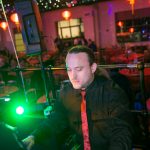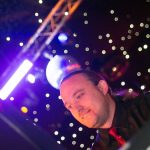 Our keyboard player, wind player, backing vocalist and band leader; Phil is a man of many talents (cooking isn't one of them!!). Classically trained in the Oboe and Piano, he regularly performs with the well known XBY Concert Wind Band, as well as other orchestras and solo concerts and conducts a local orchestra as well.
Phil can often be seen on stage singing and acting at the Churchill Theatre, Bromley and the Catford Broadway Theatre most recently playing principal roles of "Count Carl-Magnus Malcom" (A Little Night Music – Sondheim) and Captain Miles Gloriosus (A Funny Thing Happened on the Way to the Forum – Sondheim) and "Caiaphas" (Jesus Christ Superstar, Churchill Theatre Bromley).
Phil sings bass in the London Concert Chorus, performing annually at the Royal Albert Hall.
Phil provides the sound engineering at theatre shows and outdoor festivals from 5 piece acoustic bands up to 20 piece big bands and 100 piece choirs, including the annual Cudham Craic music festival for which he is also festival director – which has raised £17'500 for charity since it started.
The tech-head in the group, Phil is responsible for all things clever and electric in the band set-up.